We know that making changes within our services can be unsettling for our clients.
But, I can assure you this new revision process will be easier, faster & will minimize miscommunication once you get the hang of it :)
Soo, we're rolling out a new and improved design revision system! Please watch the video (and read through the steps) below to learn how to get started with our new Adobe Markup revision process.
Watch the Tutorial:
Notes:
You will still get an email delivering your first design proof. The only change is that the link provided will NOT be a print-ready PDF download link. The new link will be to a MARKUP version of your proof. This will allow you to 'pin' and 'comment' where changes are needed.
You will still need to reply back to the email after commenting your changes on the document. This allows us to keep track of your 2 complimentary revision rounds. Please DO NOT comment on the markup document while we are completing a round of revisions for you. We may miss comments if they are added without notifying us & it also may result in additional design charges.
You will still get a print-ready PDF file for your records. This will be provided in your print confirmation email after your proof is sent to print.
Follow These Steps:
1. When you receive your design delivery email, please first sign in with an Adobe ID OR as a guest. If signing in as a guest, please use your first & last name.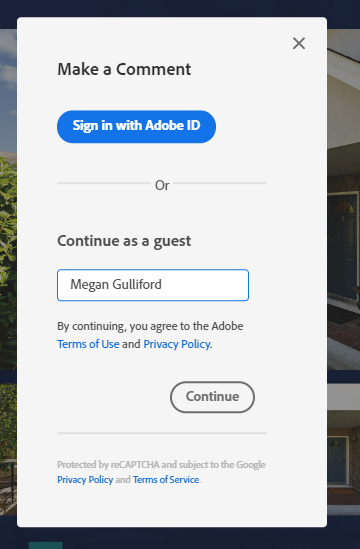 2. Then, you can 'pin' and 'comment' where any changes are needed. Please be very specific with your comments.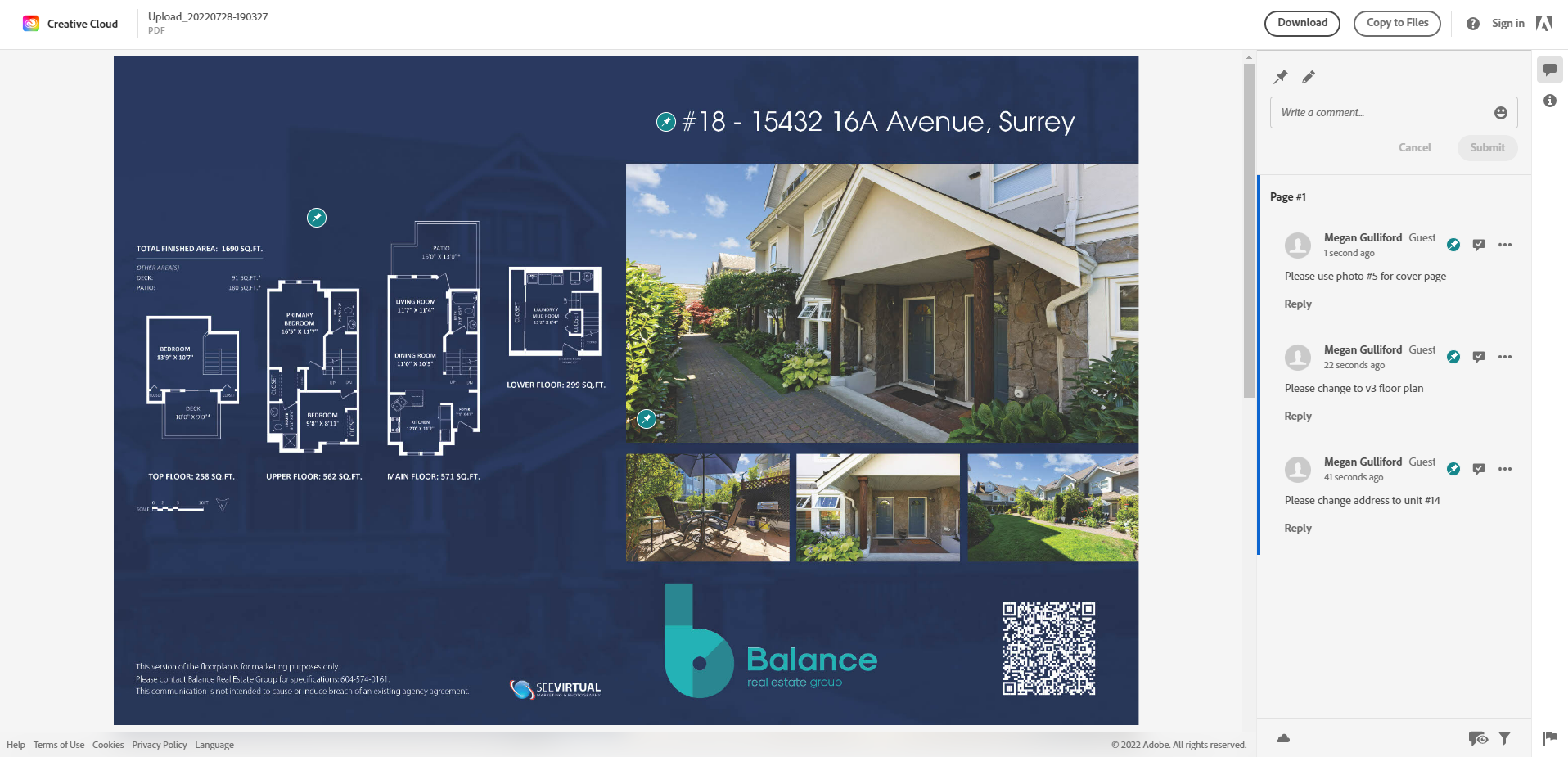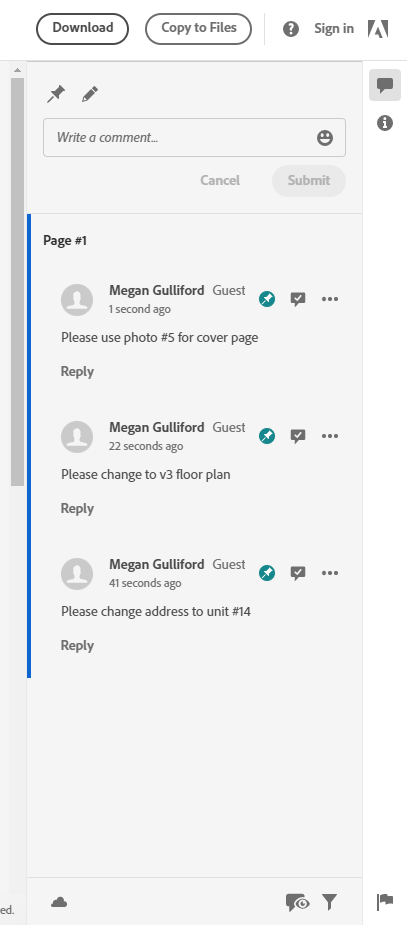 Note: all of your comments will save automatically, so don't worry if you click out of the browser tab.
3. When you have finished commenting on the document, close out the file.
4. Please email us back saying you have completed your round of revisions. If you do not email us back, we will assume you have not looked at the file yet.
5. Once we receive your go ahead, we will open up the file to view your revision requests. We will resolve the comments individually as we complete each request. This is to ensure accuracy on our end.
6. Then, we will send you the revised proof in the same email format as before.
7. If you have more requests, follow steps 1 though 4 again. Or, if it is good to go, please reply back with your approval for print.
Note: As always, you have 2 complimentary rounds of revisions, so please look over everything carefully before responding.
We want to hear what you think about our services- good or bad! Feedback or questions can be sent to desgn@seevirtual360.com. :)