Occasionally, your Postal Walk items (postcards etc.) will not make it to an address that you chose when ordering your postal walk. This could be due to a variety of reasons such as:
Mailbox was too full
The address previously requested no junk mail
A "No Junk Mail" or "No Admail" sign on the mailbox
A red dot / sticker
Not part of mail distribution group etc.
Canada Post will only look into a recent mailing, so the sooner the investigation happens after the mailing goes out, the higher likely hood they can figure out what happened.
Unfortunately, we cannot initiate an investigation on your behalf. It needs to be done through the account that ordered the walk. But, we can provide you with all the information that you'll need to start the investigation.
Firstly, you'll have to double check to make sure that the missed addresses were included in your original chosen area. This can be done via the precision targeter and choosing the selected areas (on your statement of mailing). Please see Figure 1 and Figure 2 for details.
Figure 1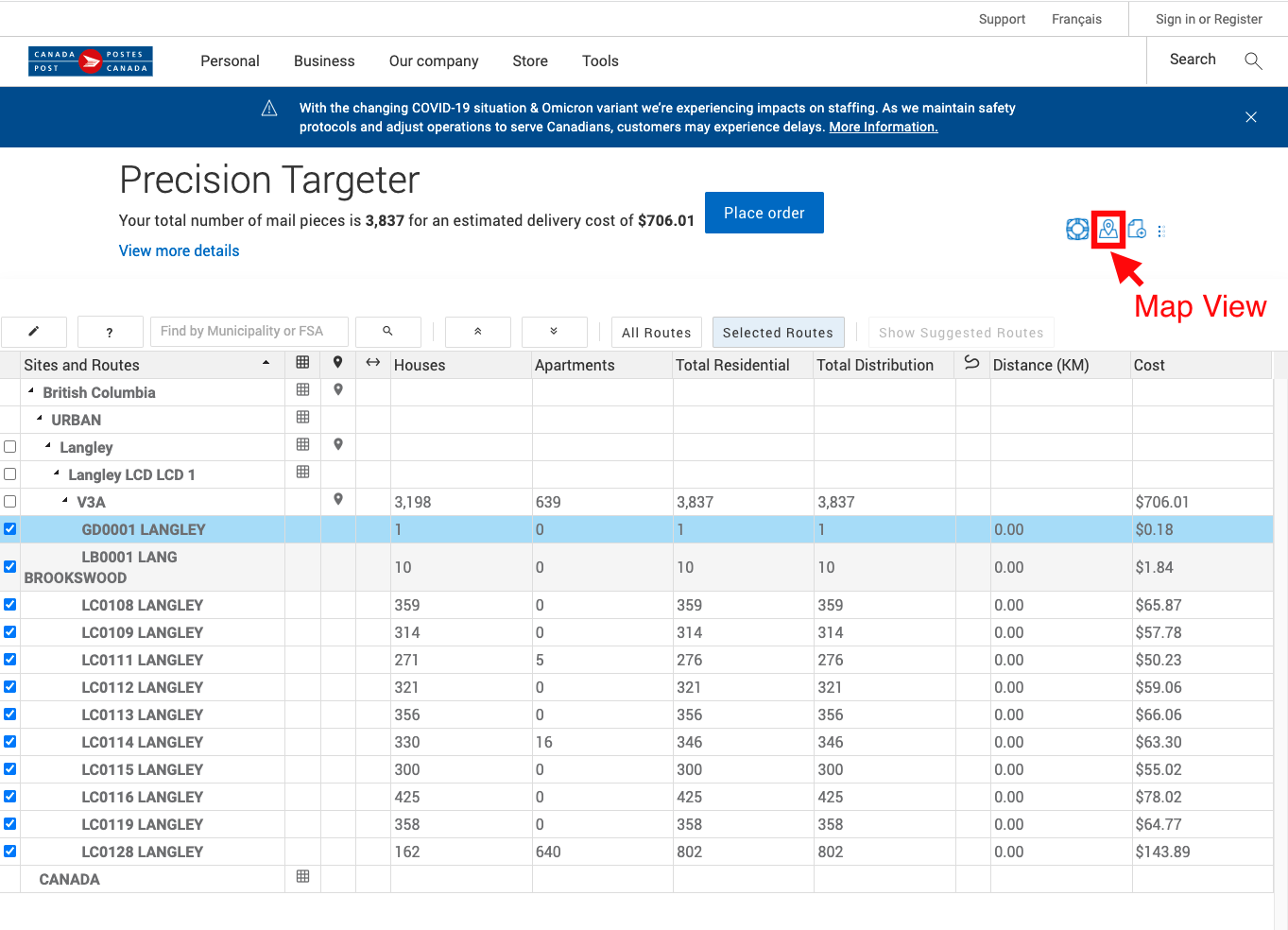 Figure 2
Then, once confirming that your missing delivery address does fall within the area that you chose, Canada Post requires you to have the following information prepared:
Copy of the Order receipt (Statement of Mailing)

Copy of Proof of Payment- this may not apply, as most people pay order via card

A photo of the mailing piece itself

A list of complete addresses that confirmed the non-delivery (5 addresses required)

Any additional information you can provide to help with the investigation
From the list above, we can provide you with the following information upon request:
Copy of the Order receipt

Copy of Proof of Payment- if needed

A photo of the mailing piece itself (PDF copy of what was mailed out)

Then, as mentioned above, you will have to gather 5 full addresses that did not receive the delivery, as well as, any additional information to help with the investigation.
Finally, once you have gathered all the above information, you can call the Canada Post Commercial Help line: 1-800-260-7678 for assistance. Press 1 for English. Type in your 10 digit customer number. Press 5 for Commercial Products.
This should be all the information you need in order to start your investigation with Canada Post. Please let us know if we can help with anything else!