This article is being created to guide you through the process of changing SeeVirtual's permissions from insights to partial control or adding SeeVirtual as a partner.
Step 1.
Go to your Meta Business Suite (https://business.facebook.com/) and click on the drop-down menu in the top-left corner (picture below).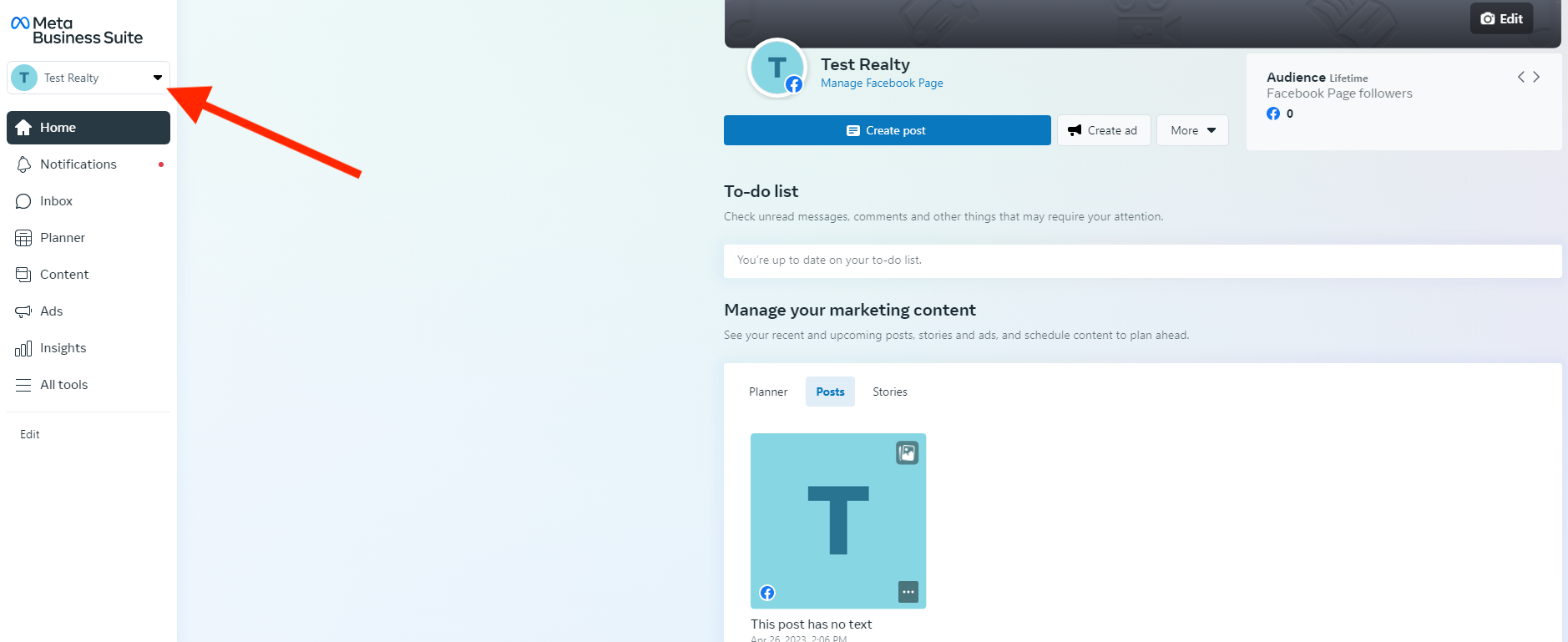 Step 2.
On the drop-down menu that appears, click on the gear icon (picture below).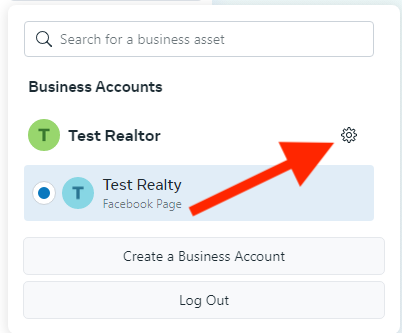 Step 3.
On the new page that loads, wait for the sidebar to disappear as it is hiding the option that you want (just keep your mouse in the middle of the screen and it should go away, it's just a bit slow). After the menu on the left goes away you can click on the business settings button on the left side of the screen (pictured below).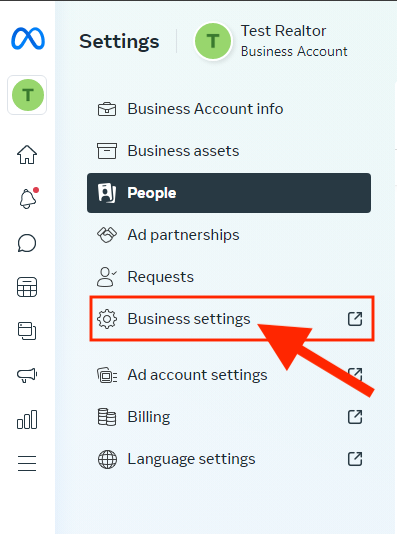 Step 4.
On the new tab that opens click on the 'Partners' tab on the left side of your screen.
Step 5.
Click on SeeVirtual Marketing & Photography on the left panel (pictured below) OR if SeeVirtual isn't present, click add partner to share assets with and put in the code (612632415558737).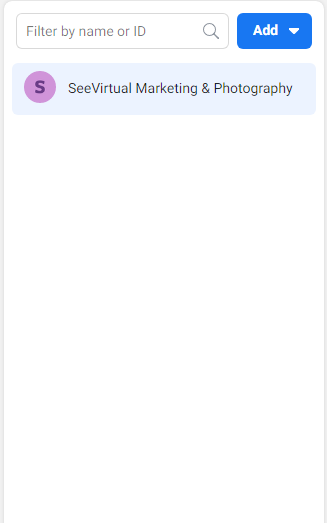 Step 6.
Once you have SeeVirtual selected click on the drop down arrow next to your page under the 'assigned assets' section. Make sure that you have 'assets you shared' selected as shown in the top left of the picture below.

Step 7.
Click all of the buttons pictured below to give SeeVirtual Access to your Facebook business page and press save to finish the process. (Second picture shows what your drop-down should look like after)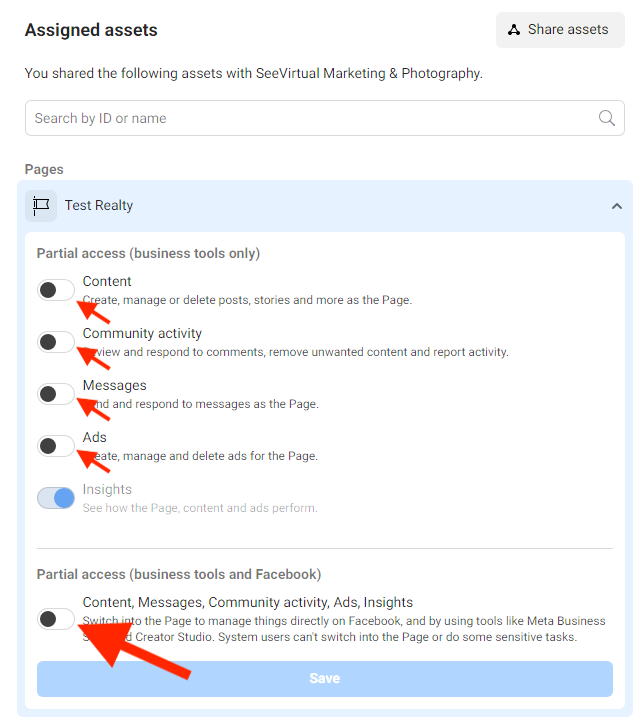 Your options should look like this before you save.